Workshop: Hypertufa Pots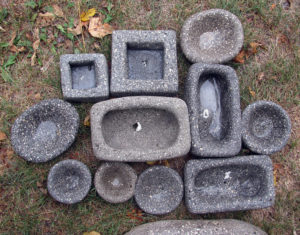 Come create your own Hypertufa Pots or Gazing Ball!
Remember to bring . . .
plastic gloves
2 items for molds (1 large for exterior form and 1 small for the interior form)
small ball for the gazing ball form
The event is rain or shine.
Fee for the event is $20
Members please check your yearbook or email for event details, location, and contact information.
For more information about the event Contact Us.