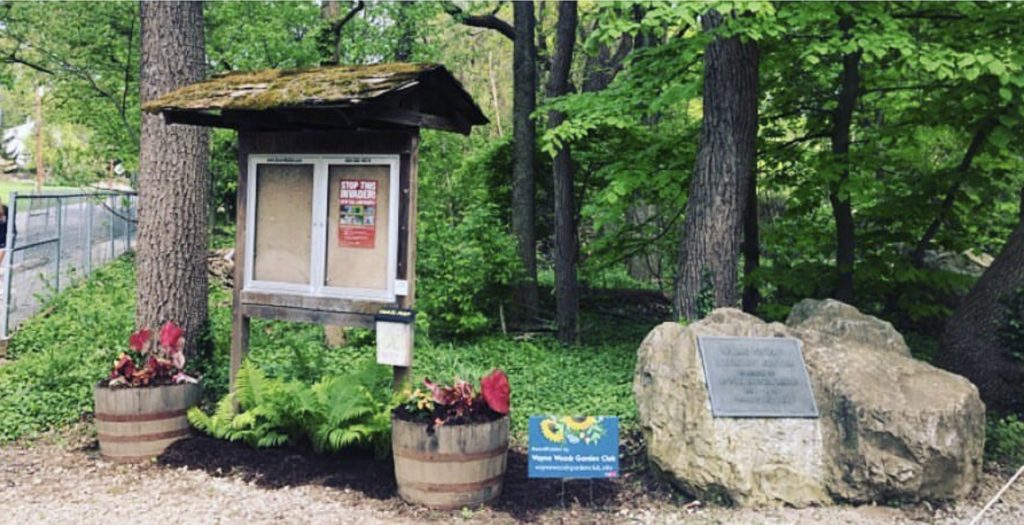 Overview:

In conjunction with the NGC's "Plant America" theme, members will plant and maintain seasonal flowers and plants in the containers at the entrance to
McKaig Nature Center located at 889 Croton Road Wayne, Pennsylvania.
Winter Update:
The barrels at McKaig are decked out with greens, thanks to Myrtie. Fortunately, the weather was warm enough for her to insert the greens from the greens sale into the barrels.